This post may contain affiliate links and I may earn a small commission when you click on the links at no additional cost to you.
If you want to earn some extra income while you are at home or while you are working your full-time job, I've made a list of 5 side hustles you can start right now. Here are ideas where you don't have to invest a lot of money, but will require you to allocate your time, energy, and skills.
1. Start a blog and earn from affiliate marketing.
If you think blogging is dead, think again. There are so many benefits when it comes to starting a blog. This is a great way to offer value to your target customers, and earn from affiliate links from various businesses. An example is starting a parenting blog.
Do you know that you can get affiliated with Amazon and anyone who purchases using affiliate links on your blog can earn you some good bucks? You only have to constantly update your blog and learn some SEO skills to increase your reach.
My best recommendation where you can get web hosting and domain name is Interserver. Their customer service has always been prompt in answering questions and resolving website issues.
If you need help with designing your website, don't hesitate to contact us at Passion Hustles too!
2. Develop a passive income stream by writing books.
If you have a creative mind, make use of it by writing a series of books. Take note – not just one book but a series of them. If there's one advice I got from publishing my books on Amazon, that would be to keep on writing until you get discovered.
A series is the best way to do it. Readers who will discover your eighth book would end up buying book 1 – 7. This will take time but definitely worth it.
Want to know more about self-publishing? Make sure to contact www.8lettersbooks.com or send them an email: 8letters.books@gmail.com.
3. Become a social media marketing manager.
The rise of people using social media for the past decade has been incredible. In the digital world, if your business isn't on social media, then it does not exist. There has been a rise of businesses that would like to increase their followers in social media so social media marketing managers are in-demand right now. If you have skills in designing graphics, you are likely to be a great candidate.
4. Offer tutorial services online.
This one is for you if you love to teach and have the patience. You can teach whatever you are good at, from languages to school subjects like Math. You will need worksheets for your students to work on so you may want to develop your own curriculum that will be beneficial for them.
Nowadays, you don't need to meet students face to face. You can just advertise your services online, get yourself a good camera and microphone and make use of Google meet or Skype.
5. Sell second-hand stuff on Carousell.
Have you heard? Minimalism is in! So, if you have things you are not using anymore, put them on a garage sale and create more space in your home. Selling second-hand stuff can earn you extra bucks and can teach you some basics in starting a business.
Building a small business can be tough at the beginning, but there are ways on how to make it easier and more smooth for you. Get help and delegate your tasks to make sure you are productive and efficient. One way is by hiring online freelancers from Fiverr.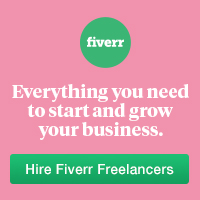 It is possible to earn side bucks or make serious money out of these 5 side hustles. It's all about the level of commitment you can offer.
How about you? Do you have anything to add to the above suggestions? Share it with us! If you ever tried one of the above options, let us know too and we can feature you on the site!